An Elevated Personal
Training Experience
We know results don't happen overnight. We understand that behavior change takes time. Through our qualitative and quantitative Health and Wellness Assessment, we are able to curate programs based on your goals and needs to elevate your Health and Human Performance, Looking at Biomarkers such as VO2 max, RMR, Lung Capacity, Body Composition, Body Measurements, Movement, and others, this data provides the starting point on your journey to maximal health.
In conjunction with our assessment, we utilize our partners to provide our clients a deeper dive into Biomarkers that can affect longevity and what genetic predispositions one can have. We also work with other allied Health and Wellness providers ( i.e. cardiologists, Physical Therapists etc,.) to provide a "team" like approach to help our clients be the best version of themselves while providing an unparalleled coaching experience.
Axis Integrated reimagines health and wellness by fusing the medical and fitness communities to elevate one's quality of life with an improved well-being and performance.

Restore Cryo and Hyper Wellness
Through our relationship with Restore Cryo and Hyperwellness, we can maximize your experience with us by providing a specific recovery program based on your goals and lifestyle utilizing the modalities Restore offers to optimize your performance." ( currently, there are no discounts with Restore Cryo and Hyperwellness but a partnership where we work together to help elevate the health and human performance of our clients)
Our relationship with Dr. Wanis allows our clients the availability to focus on specific areas of their life that they feel challenged by to elevate their life. Please note, there are currently no discounts with Dr. Wanis and AXIS-Integrated provides the bridge to connect you with Dr. Wanis."
Financial Stress is one of the biggest stressors one can face. This type of distress can cause cortisol secretion and can lead to a myriad of potential health risks and without proper planning, these stressors will continue to exist. Like training and coaching, financial planning takes assessing, collaborating, and creating the program that works best for you. Our partnership with Northwestern Mutual can help set you up for success. Click on the link to find out more information on how financial planning can help improve your health.
Index Clinic utilizes advanced data tracking to offer holistic solutions to Health and Wellness challenges. Led by Dr. Chris LeMay, Index provides a Functional Medicine approach that can be parlayed into a Health and Human Performance Program to illustrate improvements in Health and Performance on a natural level.

Salt Therapy has become a popular recovery modality. Studies have shown that regular Salt Therapy Treatments can help bolster the immune system, while providing support to all other systems in the body including cardiovascular, and integumentary. Click on the link to find out more about their locations. 
* We provide access to these providers but we currently offer no discounts.
Dr. Gordon Cogan is a Naturopathic Physician, Movement and Performance Specialist, and advocate for Lifestyle Athleticism.
Dr. Gordon combines more than 20 years of fitness and performance coaching with naturopathic approaches to symptom and condition resolution for his patients and clients.
In addition to his signature Lifestyle Athlete Program, Dr. Gordon is active in building effective collaboration with training and performance coaches to enhance both the training experience for clients, as well as helping to empower coaches with a diverse practitioner referral network. As a long-time coach, he is passionate about these as foundations of success for clients and coaches.
Medical areas of interest include:
Longevity science
Hormone changes of aging (both andropause and menopause)
Infertility
Digestive health
Endocrine conditions and diabetes
Thyroid dysfunction
Dr. Gordon is also interested in the many behavioral and modifiable concerns that can retract from healthy aging and longevity: These include sleep, stress, exercise/fitness, chronic pain/movement restriction, nutrition, anxiety, depression, cognitive health, gut health, medications, and previous medical conditions.
Dr. Gordon earned his bachelor's degree in nutritional science from Cornell University and Doctorate of Naturopathy from the Canadian College of Naturopathic Medicine.
To know more about Dr. Gordon Cogan, please click this
link
.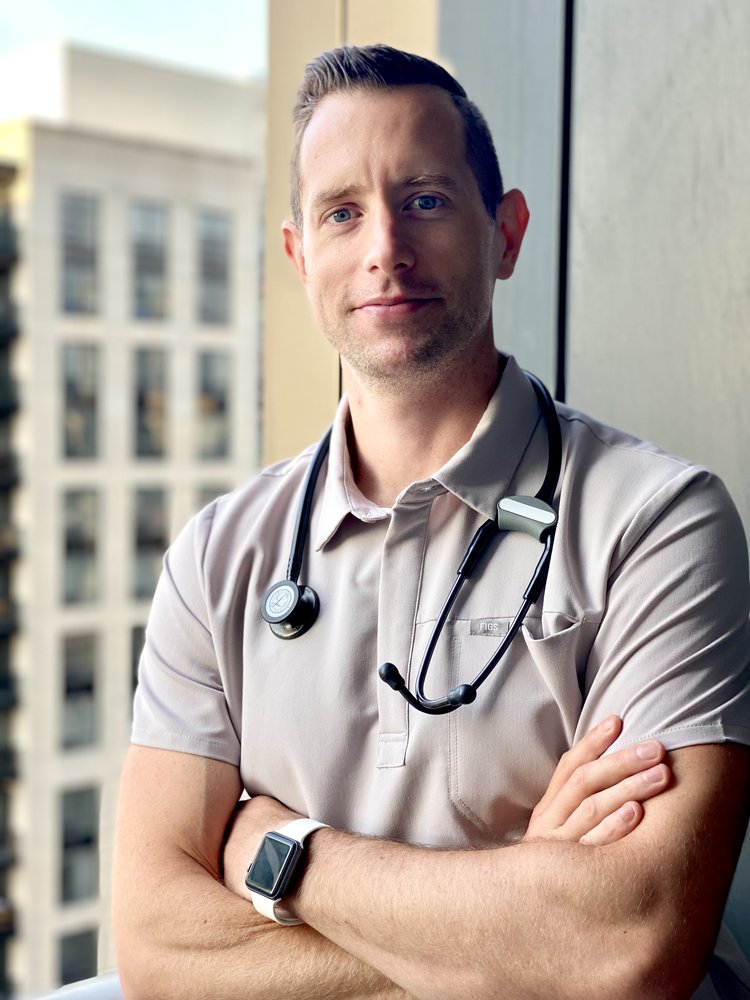 Results I have helped Create
"
Let me start with the end: Michael Gallagher is a passionate, dedicate personal trainer that I highly recommend.
My name is Steve, and I am a mid-sixty year old who feels great. This is due in no small part to the work Michael Gallagher has invested in my wellbeing. I start working with Michael early in the COVID era. I was in my early sixties, a little overweight (ok had a paunch) and did not exercise regularly.
My wife had been working with Michael for a couple of years and kept encouraging me to work with Michael. He had offered a number of times to just spend a couple of short sessions with me to see if it would work. Well, since he was coming by our place a couple of times a week (the fitness center was closed), I decided to try one Saturday morning.
Michael demonstrated tremendous patience as he introduced me to the concepts and approach he takes to training. He explained how to do the exercises, what muscles I should expect to be involved and didn't press me too hard. After a couple of Saturday's of some basic "stuff", I began to get into it. Michael continued to expand what we did, slowly working me into a routine and we added a second day of training.
Fast forward 18-months and I am feeling much better about myself and able to do more. I lost about 20 pounds and no longer get winded rallying in tennis with our son. My wife says I look better too.
I wouldn't be saying that if it weren't for Michael's attention and help. He is knowledgeable about how the body works and explains what each exercise is to accomplish. He encourages without being a "cheerleader". He is always on time (important to me since I am working the training in before starting work), yet flexible to find alternate times when I have to change the schedule. He has helped guide me to a better me, and for that I am grateful.
As I said at the start: Michael is a passionate, dedicated trainer that I highly recommend.
SOUND BITE: If you are looking for a personal trainer to help you to be a better you, Michael Gallagher is a great teacher on how to be that better you.
"
Sign up below to receive a complimentary assessment